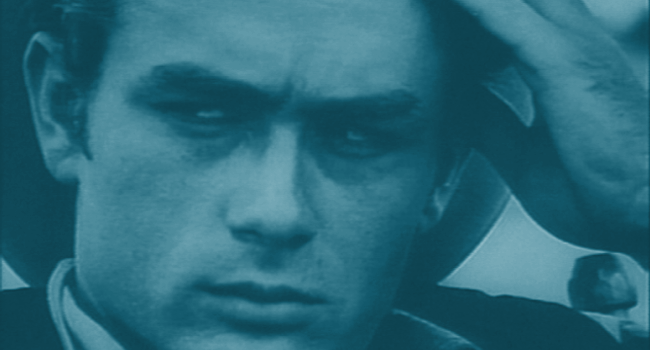 Nashville's Belcourt Theatre kicks off its massive Robert Altman retrospective this weekend. The series includes 19 features and 3 short films, but completists might notice that one of the director's earliest projects didn't make the cut.
For me, the most important period in American culture is that window during the 1940′s and 1950′s when European Modernism finally comes to the U.S. and it's remade with an emphasis on the unfettered expression of the single artist's voice, resulting in the incendiary pronouncements of Beat literature, Be-Bop jazz, Abstract Expressionism in art, Rock 'n' Roll and Method acting.
Lee Strasberg stripped the acting system devised by Konstantin Stanislavsky down to its psychological techniques and taught it to his Actor's Studio students starting in the 1950′s. One of his prized pupils was James Dean who — along with Marlon Brando and Montgomery Clift — would revolutionize acting on both stage and screen.
Dean died in 1955 at the age of 24. Two years later Warner Brothers released The James Dean Story. The directing credit is shared by Altman and George A. George. Here's the Turner Classic Movies take on the flick, its subject and its unconventional director…
While it's rarely shown in retrospectives of his work, Robert Altman's The James Dean Story (1957), is easily one of the more offbeat and poetic examples of documentary filmmaking. Officially cited as his second feature (Altman's first was The Delinquents, 1957), The James Dean Story was co-produced and co-directed with George W. George, a former writing partner of Altman's, as a serious exploration of the young actor's mystique and impact on the youth culture of the fifties. Rounding out Altman's crew was cinematographer Lou Lombardo who shot the bulk of the interviews and transition footage for the film and would remain a close collaborator of Altman's for many years.
Originally Marlon Brando was approached to do the film's narration and he gave it serious consideration. In Robert Altman: American Innovator by Judith M. Kass (Popular Library), the actor said, "Toward the end I think he (Dean) was beginning to find his own way as an actor. But this glorifying of Dean is all wrong. That's why I believe the documentary could be important. To show he wasn't a hero; show what he really was – just a lost boy trying to find himself." In the end, Brando refused the offer and Warner Brothers took over the project from Altman, hiring Martin Gabel, a former member of Orson Welles' Mercury Theatre Company, to narrate the documentary from a script by Stewart Stern. The latter had not only co-written Rebel Without a Cause but had also been a close friend of Dean's.
In direct contrast to contemporary documentaries on movie stars, The James Dean Story avoids sensationalism, industry gossip, or celebrity talking heads and instead offers an introspective and occasionally stark portrait of the Indiana farm boy turned superstar. The documentary begins with James Dean's childhood, when, at the age of nine, he was sent to live with relatives in Fairmount, Indiana and progresses from there through his brief Hollywood career. There are interviews with Dean's aunt and uncle in Fairmount, the man who sold him his first motorcycle, former UCLA fraternity brothers, the highway patrolman who sped to the scene of Dean's fatal car wreck, and Arleen Langer, a New York girl who had a crush on him during his struggling actor days. Some of the rarely seen material includes a screen test for East of Eden (1955), a highway safety film Dean made with Gig Young, and Altman's re-enactment of Dean's high-speed car wreck as well as numerous photographs and film clips from Dean's career. Altman also provides a virtual travelogue of Dean's old stomping grounds from his Indiana childhood (with footage of the Fairmount cemetery, the train station, and the Dean farm) to his New York City days (Rube Goldberg's apartment, Georgie's Restaurant) to California hangouts like Schwab's drugstore.

It was during the making of The James Dean Story that Altman became introduced to the zoom lens which he would soon incorporate into his unique style of filmmaking. He also learned a new technique for presenting archival photographs on film from renown still photographer Louis Clyde Stoumen who called his process "photo motion." This method dispensed with the traditional presentation of static images, instead adding movement to the photograph as the camera closed-in on specific details in close-up.
Get your Altman retrospective off to a great start with The James Dean Story…
Stay Awake!
Please subscribe to my YouTube channel where I archive all of the videos I curate at Insomnia. Click here to check out more Cinema posts.