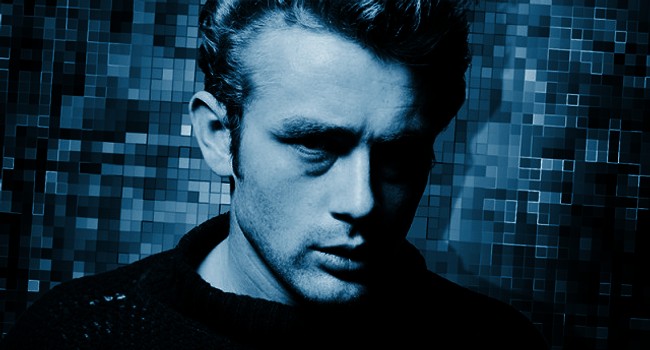 After James Dean died in his tragic autumn car wreck six decades ago, the wreckage of his Porsche Spyder toured the country as a traffic safety promotion. Then, it disappeared. Here's a Northwest Herald story about a new leads on the Porsche's final resting place…
VOLO – Sixty years after the Sept. 30, 1955, crash that killed James Dean, and 10 years after the Volo Auto Museum made a $1 million offer for the legendary actor's long-missing Porsche Spyder wreckage, a tip regarding the 550's whereabouts is turning museum officials' heads.
After Dean's death, the wrecked Porsche was toured nationally as a highway safety exhibit. But the car went missing while being transported from Florida to California and was reported stolen in the early 1960s, said Brian Grams, director of the museum at 27582 Volo Village Road.
The car's disappearance, combined with its history and reputation for being cursed, makes it a sought-after relic. The museum made a $1 million offer for it in 2005.
"It's one of the biggest mysteries in automotive and entertainment history," Grams said. "Over the past 10 years we've received hundreds, if not thousands, of phone calls from people claiming to know the car's whereabouts."
While none of those tips ever panned out, interest in the museum's still standing offer renewed after an episode of "Brad Meltzer's Lost History" aired last winter. The show featured the legend of the Spyder, as well as an interview with Grams.
"We sifted through the new tips, and one guy who contacted us this spring had an intriguing story," Grams said. "He said he was 6 years old at the time, and was present as his father and some other men put the wreckage behind a false wall in a building in Whatcom County, Washington."
The man also recounted some conversational details that further supported his claim. And he offered to take – and passed – a polygraph test, Grams said.
Communications are ongoing. However, the tipster is declining to reveal the building's location until he inks a deal for a portion of the reward. The museum will pay only if it gains legal possession of the car, and its current ownership is in question.
Here's a report from America's Best Kept Secrets examining the car's disappearance, it's supposed curse, and James Deans' interest in the occult…
Stay Awake!
Please subscribe to my YouTube channel where I archive all of the videos I curate at Insomnia. Click here to check out more Cinema posts.