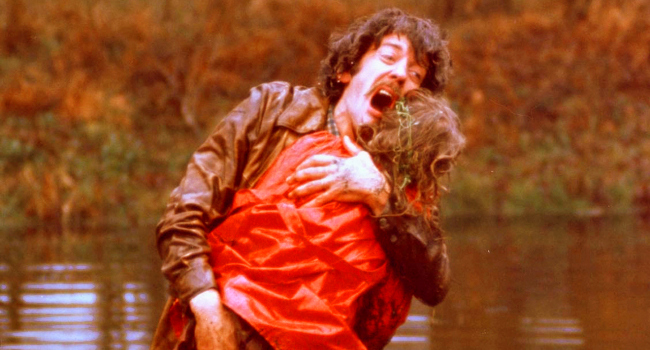 Trying to stick to all spooky posts this month, here's a look at one of my favorite scary films. For me, Halloween means watching chilling movies and this one is a must-see classic of visionary, supernatural horror. Nicolas Roeg's Don't Look Now explores the otherworldly experiences of a mother and a father grieving the loss of their child. That reads pretty vague, but this piece boasts exceptional mood and arresting visuals that, frankly, speak beyond language. This film is a poem. It's more Poe than Shakespeare. Here are the words on the Criterion page…
Donald Sutherland and Julie Christie mesmerize as a married couple on an extended trip to Venice following a family tragedy. While in that elegantly decaying city, they have a series of inexplicable, terrifying, and increasingly dangerous experiences. A masterpiece from Nicolas Roeg, Don't Look Now, adapted from a story by Daphne du Maurier, is a brilliantly disturbing tale of the supernatural, as renowned for its innovative editing and haunting cinematography as its naturalistic eroticism and unforgettable climax and denouement, one of the great endings in horror history.
They ain't lying, y'all. Here's a great Mark Cousins interview with Sutherland, looking back at Nicolas Roeg and Don't Look Now…(The only version of this I found won't play here. Click to watch below and when you're denied, hover over the screen and click on the YouTube symbol in lower right side of the screen to proceed to my channel where you can watch this along with all the other videos I curate for this blog)…
Stay Awake!
Please subscribe to my YouTube channel where I archive all of the videos I curate at Insomnia. Click here to check out more Cinema posts.