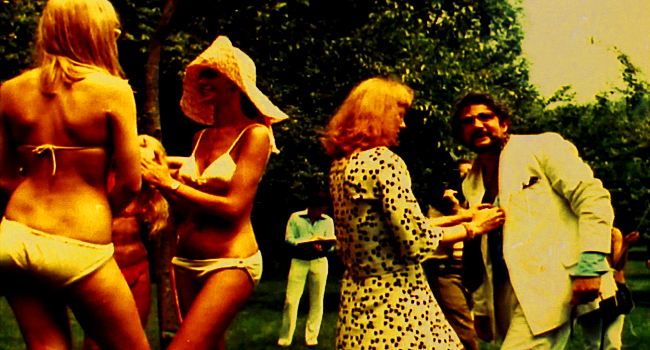 It mostly doesn't work out when novelists become film directors. At best, authors seem to make bizarre cult classics: Tom McGuane's 92 In The Shade comes to mind, and Stephen King's Maximum Overdrive has its memorable moments of coke-fueled camp. But both pale to the high weirdness and real-life violence in Norman Mailer's Maidstone:
From the Criterion site…
Over a booze-fueled, increasingly hectic five-day shoot in East Hampton, Norman Mailer and his cast and crew spontaneously unloaded onto film the lurid and loony chronicle of U.S. presidential candidate and filmmaker Norman T. Kingsley debating and attacking his hangers-on and enemies. This gonzo narrative, "an inkblot test of Mailer's own subconscious" (Time), becomes something like a documentary on its own making when costar Rip Torn breaks the fourth wall in one of cinema's most alarming on-screen outbursts.
This week we celebrate the birthday of Rip Torn who turned 85 on February 6. Here's Maidstone…
Stay Awake!
Please subscribe to my YouTube channel where I archive all of the videos I curate at Insomnia. Click here to check out more Music posts