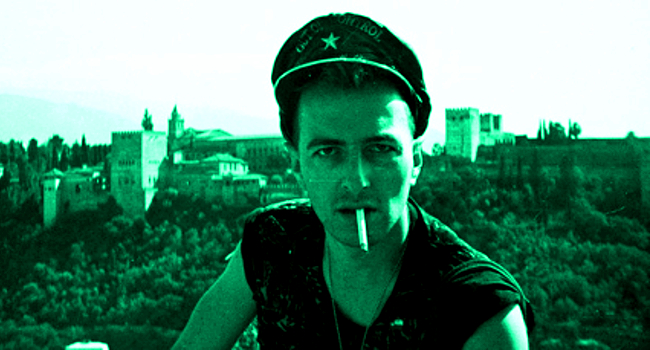 So I've been posting a lot about The Clash lately as we look back at the end of that band, 30 years ago in 1986. I've been asked to celebrate Joe Strummer's birthday in August on WXNA's Eighties/Schmeities show, hosted by Edward Brinson. Joe's special day is August 21. We'll commemorate Joe on August 19 on low-power FM in Nashville, playing some music and talking about the history of the band
With that in mind, I'm going to lead up to the broadcast with more Clash posts that can serve as a kind of outline for the broadcast. Today we'll look at the Clash's last album, after Jones and Topper had been dismissed, after the shady manager has been put in charge of a band for the people, and as that same band releases one of their best-ever singles. Here's Diffuser with the word…
Between 1977 and 1982, the Clash released five essential albums, starting with their eponymous debut and culminating with their biggest selling album, Combat Rock.
The band was always open to diverse influences, but like many '80s artists Jones (one of punk's great guitarists) had become enamored with the decades hottest toy: the synthesizer. Additionally, in the documentary The History of the Clash, subjects suggest that Jones had his "pop star ways," whatever that may mean. With the relationship already soured, both were too much for Strummer, who fired his songwriting partner and bandmate. Jones and his keyboard were out, presumably in the interest of maintaining the Clash's punk mojo.
With Jones gone, Clash manager Bernie Rhodes stepped in as the main songwriter and producer (under a pseudonym) for Combat Rock's follow-up, tentatively titled Out of Control. The problem was that Rhodes was not a Mick Jones-caliber songwriter. His taste leaned toward the sort of lightweight new wave that typified the mid-80s, heavy on the kinds of electronics for which Jones allegedly was fired.
Album opener "Dictator" typifies Rhodes' baffling take on what Clash 2.0 was supposed to sound like: drum machines, keyboards and overproduction. The result didn't sound like the Clash but some unholy spawn of Joe Strummer and Oingo Boingo.
Cut the Crap's odd mix of rock and electronics sort of reminds me of Chinese Democracy in all the best and worst ways, but Strummer and I both agree that "This is England" is one of The Clash's best singles. Here's the album…
Stay Awake!
Please subscribe to my YouTube channel where I archive all of the videos I curate at Insomnia. Click here to check out more Music posts.