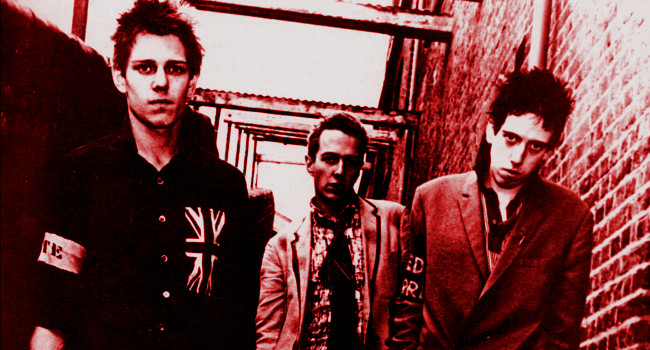 Another post about The Clash, this one goes all the way back to the band's eponymous first album. It was released in the UK in 1977 but actually followed the band's second album, Give 'Em Enough Rope, in America. The album helped to define the punk songbook with tunes like "White Riot," "Janie Jones," "London's Burning," and "Garageland." It was an instant classic. Here's the word from the Wiki…
In his 1979 consumer guide for The Village Voice, critic Robert Christgau gave the album's US import an "A" grade and stated, "Cut for cut, this may be the greatest rock and roll album (plus limited-edition bonus single) ever manufactured in the U.S. It offers 10 of the 14 titles on the band's British debut as well as 7 of the 13 available only on 45. [...] The U.K. version of The Clash is the greatest rock and roll album ever manufactured anywhere".[19] In his decade-end list for the newspaper, he ranked the UK version as the best album of the 1970s.[20]
In February 1993, the New Musical Express magazine ranked the album number 13 in its list of the Greatest Albums of All Time.[21] NME also ranked The Clash number 3 in its list of the Greatest Albums of the '70s, and wrote in the review that "the speed-freaked brain of punk set to the tinniest, most frantic guitars ever trapped on vinyl. Lives were changed beyond recognition by it".
In December 1999, Q magazine rated the album 5 stars out of 5, and wrote that the Clash "would never sound so punk as they did on 1977′s self-titled debut….Lyrically intricate…it still howled with anger".[15] The same magazine placed The Clash at number forty-eight in its list of the 100 Greatest British Albums Ever in 2000,[22] and included The Clash in its "100 Best Punk Albums", giving it 5 stars out of 5, in May 2002.[23]
Here's The Clash…
Stay Awake!
Please subscribe to my YouTube channel where I archive all of the videos I curate at Insomnia. Click here to check out more Music posts.