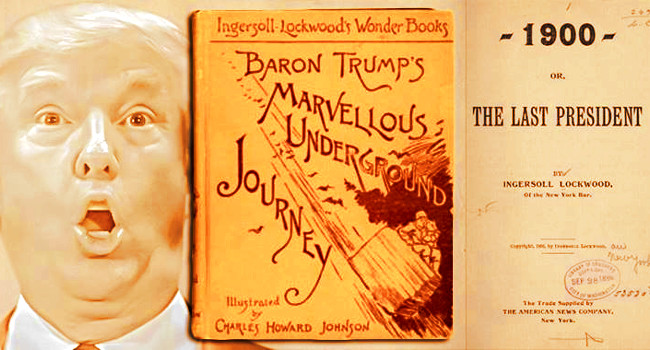 Back in the day, if you were a conspiracy theory believer or if you were fascinated by the various countercultures that believe in UFOs or Bigfoot or a vast global cabal of any kind, you were in a fringe community. I'm all ears any time the subject of the JFK assassination comes up, but nowadays that's small potatoes when the POTUS is buddies with shit-flingers like Alex Jones. For better or worse conspiracy theories are definitely mainstream as both wacko belief systems as well as pop cultural phenomena with their own podcasts, radio broadcasts and cable television shows.
Here's a fascinating conspiracy I came across yesterday evening when I saw this video on YouTube. Before you watch this know that I don't think that Donald Trump is a time traveler or the fulfillment of a 100-plus-year-old prophecy. That said, the coincidences between today's upside down world and two books written in the 19th century are uncanny to say the least…
Please subscribe to my YouTube channel where I archive all of the videos I curate at Insomnia. Click here to check out more Counter Culture posts.