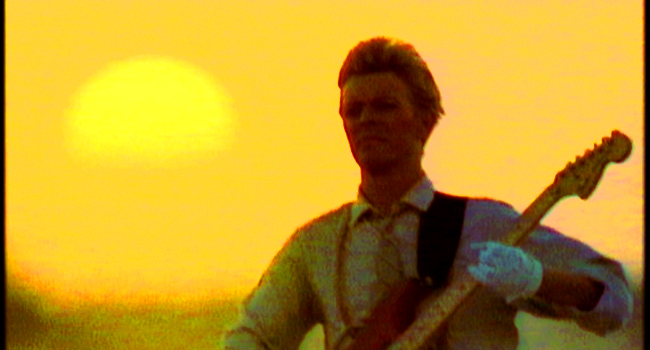 I was traveling in the West last week when I came across this article about music producer Nile Rodgers, David Bowie and their classic 1980s project Let's Dance. Bowie's birthday was on January 8 — the singer-songwriter would have been 71 — and Rodgers marked the occasion by unearthing an unreleased demo version of the record's title track hit single.
Let's Dance was released in 1983 which means it's celebrating its 35th birthday this year. Bowie and Rodgers produced the tracks together, and Bowie's described the record as a "…refocusing of Young Americans," making reference to his Philadelphia-era "plastic soul" disc. Let's Dance does sound like art meets funk in a collection of decidedly danceable tracks that are as intensely rhythmic as they are self-consciously minimalist. Throw in baby Stevie Ray Vaughn ripping Texas Stratocaster riffs on the title track, and the penned-with-Iggy-Pop "China Girl" and you have a record worth remembering.

Rolling Stone interviewed Rodgers about the discovery of the demo recording:
"I've been blessed with a wonderful career but my creative partnership with David Bowie ranks very, very, very high on the list of my most important and rewarding collaborations," Rodgers said in a statement. "This demo gives you, the fans, a bird's eye view of the very start of it! I woke up on my first morning in Montreux with David peering over me. He had an acoustic guitar in his hands and exclaimed, 'Nile, darling, I think this is a HIT!'"
Check out this demo from Rodgers for yourself…
Please subscribe to my YouTube channel where I archive all of the videos I curate at Insomnia. Click here to check out more Music posts.