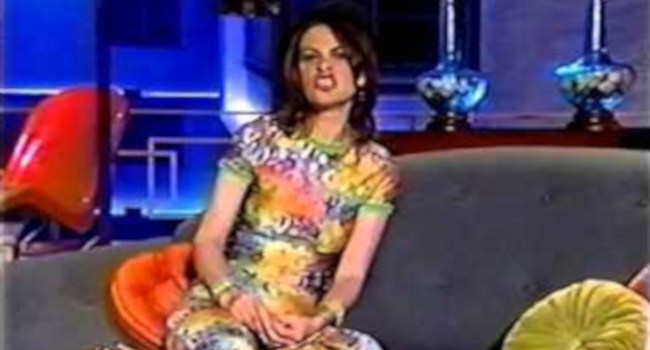 Over the October season of horror I was watching lots of classic monsters and murder flicks and my wife and I also binged on old YouTube videos from the various Joe Bob Briggs' movie series which featured the eponymous Joe Bob presenting films like a 1990s version of classic horror hosts of the 1960s and 1970s. The best thing about Joe Bob's shows is that his redneck persona was tempered by his Vanderbilt University education and his obviously deep and broad knowledge about cinema history. Briggs' shows made lots of teenagers into accidental cinephiles, but he wasn't the only smarty celebrating American trash in the grunge era.
We also stumbled across this chestnut from the same era, Reel Wild Cinema hosted by the great Sandra Bernhard. Bernhard is currently appearing as a Satanic priestess on American Horror Story: Apocalypse, but she's never been better than she was in her turn as a whacked-out kidnapper in Martin Scorsese's The King of Comedy.
Here's a whopping playlist of Bernhard and the weird and wild film series she hosted when Beck was still a loser…
Please subscribe to my YouTube channel where I archive all of the videos I curate at Insomnia. Click here to check out more occult posts.
Join our Patreon campaign to receive exclusive, personalized, patrons-only art and music giveaways, and become an insider in this creative practice that keeps Insomnia awake.
Support independent art, music and writing at:
Bitcoin: 39tcfRTLCyeAD7kmYuxJviFiJP5hBUNHJk
Ethereum: 0x14Ba8044FF25BfDe2b62eFC6d21d7435DeB31796