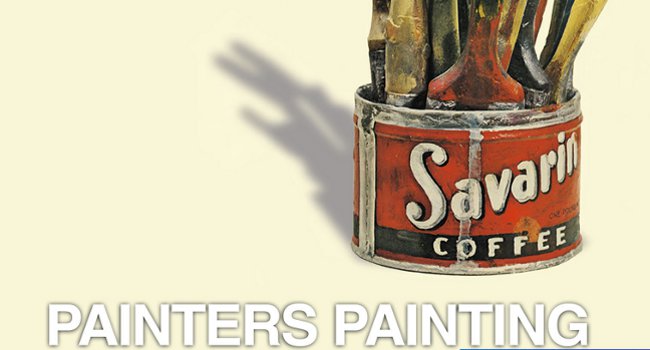 Filmmaker, Emile de Antonio is a counterculture hero who helped to distribute the classic Beat film Pull My Daisy, shot the classic JFK assassination documentary Rush to Judgement and got smashed to the gills for his appearance in Andy Warhol's experimental film Drink.
One of my favorite de Antonio flicks is a classic art documentary featuring candid interviews with a generation of painters, allowing them to illuminate the evolution of modern art in America in their own works and words.
Here's Open Culture's take on the film Painters Painting:
For his 1972 movie Painters Painting: The New York Art Scene 1940-1970, De Antonio managed to get artists like Warhol, Johns, and De Kooning along with Robert Rauschenberg, Frank Stella, Barnett Newman and Helen Frankenthaler to talk about their craft. It is the definitive documentary portrait of the New York art world.
De Antonio talked about Painters Painting in a 1988 interview:
I was probably the only filmmaker in the world who could [have made Painters Painting] because I knew all those people, from the time that they were poor, and unsuccessful and had no money. I knew Warhol and Rauschenberg and Jasper Johns and Stella before they ever sold a painting, and so it was interesting to [do the film about them]. They appeared in the film along with De Kooning, whom I knew very well, and Barnett Newman, who is now dead. They talked to me in a way that they would never have talked to anybody else because they knew I knew the subject.
Stay Awake!
Please subscribe to my YouTube channel where I archive all of the videos I curate at Insomnia. Click here to check out more Art posts.