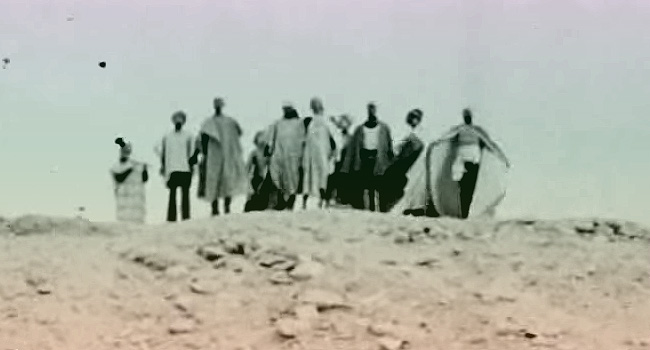 Google Maps has just released a street view that invites you to virtually explore The Great Pyramids of Giza and The Great Sphinx on digital foot among blurry-faced tourists who seem as curious about you (the Google eye) as they are about the presumably man-made wonders. Technology has elevated the experience of vicarious, imaginative tourism from illustrations to photographs to film, and now it's possible to basically simulate astral projection among the pyramids of Egypt. We recommend listening to Sun Ra & His Arkestra Live in Egypt as you embark upon your journey to Planet Google Earth.

Street View Treks: Egypt by Google Maps
Stay Awake!
Please subscribe to my YouTube channel where I archive all of the videos I curate at Insomnia. Click here to check out more Music posts.