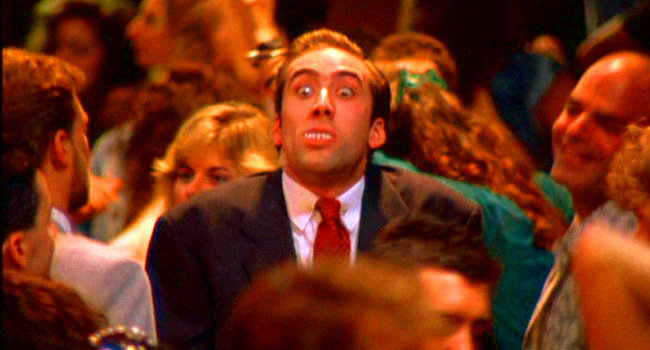 This scary October post recalls a subject many of you likely find terrifying: the career of Nicolas Cage. Cage has done a lot of cash cow trash since he won the Oscar for Leaving Lost Vegas. That said, he's also brought the wild edge to films like Bad Lieutenant, reminding me of the strange brilliance that illuminated his earliest roles.
One of my early Cage faves is the fang-toothed film Vampire's Kiss, which is celebrating a 25th anniversary this year. Here's an outrageous collection of crazy Cage scenes from the movie…
Stay Awake!
Please subscribe to my YouTube channel where I archive all of the videos I curate at Insomnia. Click here to check out more Cinema posts.