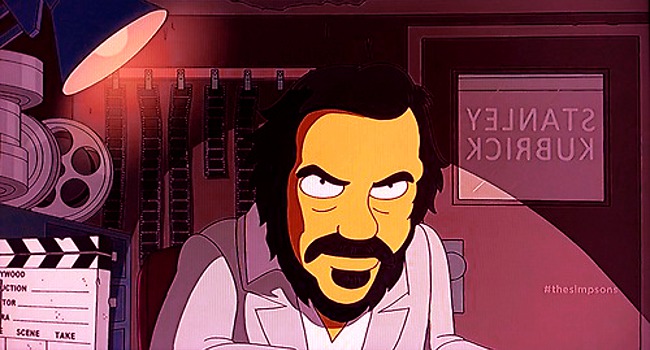 Casting about for another spooky October post, this one didn't take long.
The Simpsons annual "Treehouse of Horror" episodes have become an American Halloween television tradition given the show's ridiculously long run and the intense creativity highlighted in these seasonal creep-fests. Often, the "Treehouse" episodes are among the best of a given season and if you're wondering why the show is still on the air, a glance at their most recent tribute to Stanley Kubrick proves that the show continues to have relevance — and references — to spare.
Here's the episode's big scene courtesy of Vulture— it incorporates nearly the entirety of Kubrick's weighty oeuvre. How many references can you catch?
I wonder what Rob Ager will have to say about this?
Stay Awake!
Please subscribe to my YouTube channel where I archive all of the videos I curate at Insomnia. Click here to check out more Cinema posts.