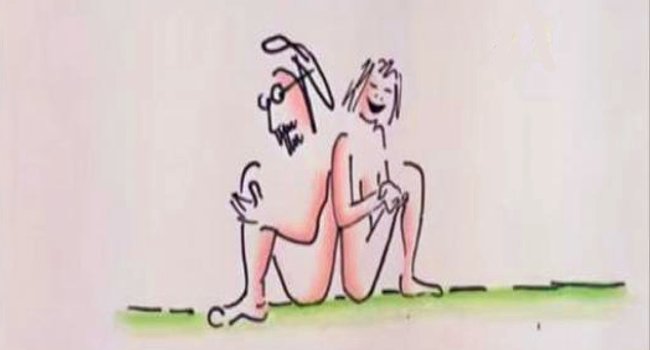 Recently, I was browsing through stories via Flipboard and I came across this delightful piece about a vintage animated short film based on John Lennon's instantly recognizable cartoon doodles. Here's a bit from the Brain Pickings site…
…six years after the beloved Beatle's assassination, Ono commissioned independent animator John Canemaker to create a short animated film based on Lennon's drawings, music, and interviews. Given her penchant for the intersection of art and philosophy, Lennon's own quirky illustrations, and the odd fact that the couple's love began in visual poetry long before they met, it was the perfect medium for commemoration.
Titled The John Lennon Sketchbook, the befittingly weird and wonderful film — a vibrant testament to our long cultural history of anthropomorphizing animals to illuminate the human experience — begins with Lennon's iconic "Imagine," features Ono's song "The King of the Zoo," and weaves in chillingly prophetic conversations from the limited-edition 1980 LP Heart Play: Unfinished Dialogue, the first interview album of Lennon and Ono's interviews after the breakup of The Beatles and the second posthumously released Lennon record.
Here's The John Lennon Sketchbook…
Stay Awake!
Please subscribe to my YouTube channel where I archive all of the videos I curate at Insomnia. Click here to check out more Music posts