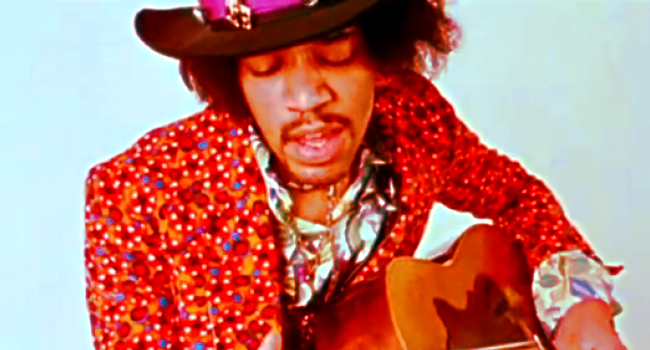 Over the weekend Open Culture pointed back to one of its own posts to remember Jimi Hendrix' death in London on September 17, 1970.
Here are a couple of great acoustic performances with some words from Open Culture…
Solo acoustic recordings of Hendrix—film and audio—are incredibly rare. In fact, the only other footage may be the short clip above of Hendrix at a party playing a partial blues rendition of "Hound Dog." If like me you're a fan of Hendrix, acoustic blues, or both, these videos will make you hunger for more Jimi unplugged. While Hendrix did more than anyone before him to turn guitar amps into instruments with his squalls of electric feedback and distorted wah-wah squeals, when you strip his playing down to basics, he's still pretty much as good as it gets.
Stay Awake!
Please subscribe to my YouTube channel where I archive all of the videos I curate at Insomnia. Click here to check out more Music posts.