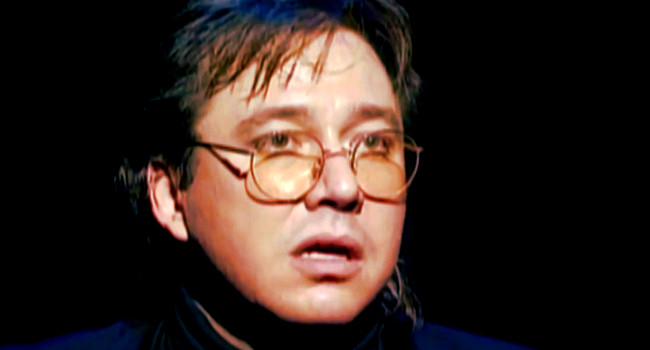 Bill Hicks is probably the greatest comedian of Generation X. The only competition for that title might be Chris Rock, and both of them are automatic candidates for any top ten list of all-time-best stand-ups. Yesterday we marked the 23rd anniversary of Hicks' death from pancreatic cancer on February 26, 1994. Of course, Hicks was funny, but, more importantly, he wasn't afraid to be not funny when making a point about hypocritical politics, the evils of war and racism, the possibilities of higher consciousness. That said, Hicks always had another zinger at hand and his ability to snap from raunchy to real serious and back again was nearly without match — only Carlin might've taken the Texan at that kind of quick-draw contest.
Celebrating the man and his amazing body of work, here's an epic 200 video playlist featuring Hicks' greatest stand-up specials along with interviews, albums, and documentaries…
Please subscribe to my YouTube channel where I archive all of the videos I curate at Insomnia. Click here to check out more Counter Culture posts.